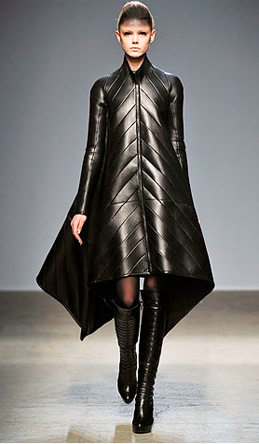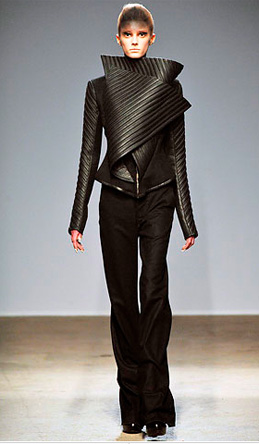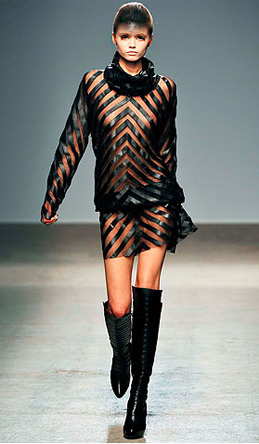 The Gareth Pugh collection is a retrospect of art based from architectural influences, Art Deco to be more specific…. The symmetry and 3 – D aesthetics are substantial and distinct.
Yes…Everything is black, but it's the fine elements that give it that added jolt that will draw relentless rubbernecking from onlookers as you sashay down the street. (Yes…I said SASHAY!!! )
Strength seems to be the concept with an influx of chevron pattern throughout and the inclusion of chain detail toward the end, which is a sweet touch, emanates tough girl.
Think trendy biker chick strolling through the MOMA….(i.e., Museum of Modern Art)
HOT!!!