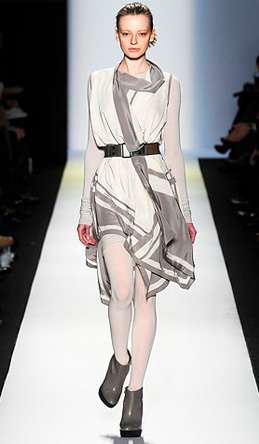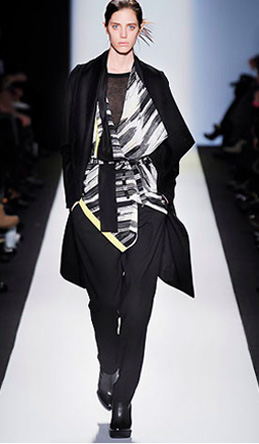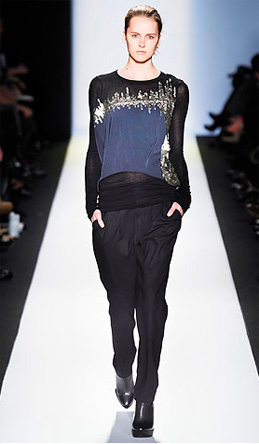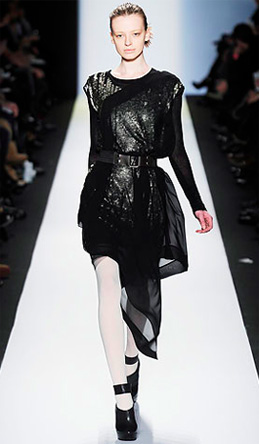 The BCBG Collection was reminiscent of the eighties flair for asymmetrical lines and simplistic color block features with the addition of virtually invisible T-shirt layers.
Personally, I wasn't sold on the white tights (coupled with the black looks), but that's just me….
Nevertheless, it appears that the end factor, which facilitated the business acumen for this collection for the Azria team, was the connection to the customer. The state of the world in regards to its financial woes of the masses was asked and answered.
Intelligible…..Draped, Belted, Embellished….BCBG.