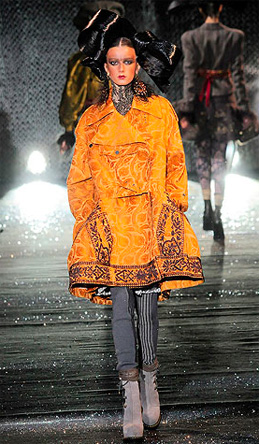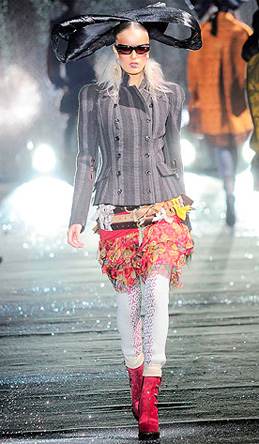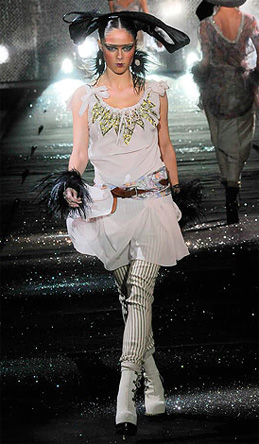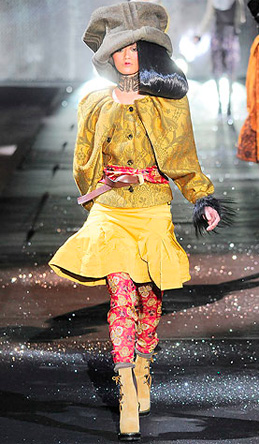 John Galliano is known for many things in the fashion world, but one that surely tops the list is his SHOWMANSHIP!!!!
Yes, the show was over the top and not the simple, safe and cost effective look that's been seen on the runways this season, but think about this…It's John Galliano!!!
His presentations are salacious, whether he's mixing various cultures staple garb or selecting one era to resurrect and showcase how he would have done it…..His collections are ALWAYS thought provoking, sultry, but certainly fun!!!
This season, it is a combination….From the crazy coifs, to the medley of color and pattern, to the SUPER chunky footwear, it is a break from the mundane and humdrum of the daily routine and recession aftershock…
CHEERS!!!