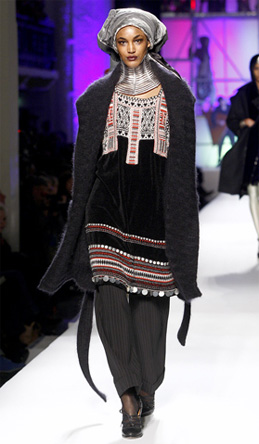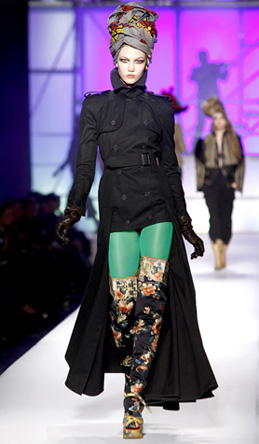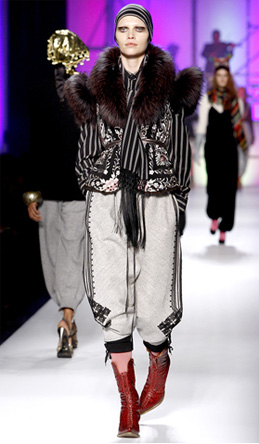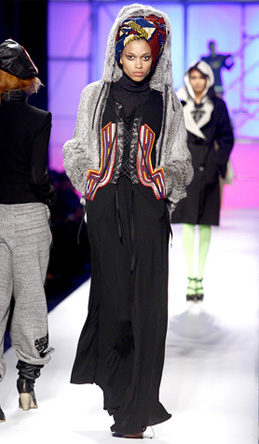 We all know that Jean Paul Gaultier is a genius and he continues to illustrate his gift in the current collection.
His presentation is a class in multiculturalism. The Mexican dirdl, Russian babushka, Asian influences, African turban, prints and jewelry throughout, a multitude of Americana pieces and on and on and on…
But, all of this was an accessory to the main event…The JPG design. Trenches, knits, cool harems and the furs…
GLOBAL…GORGEOUS…GAULTIER!!!