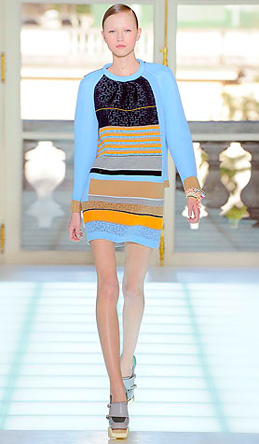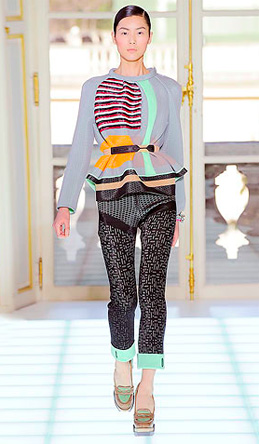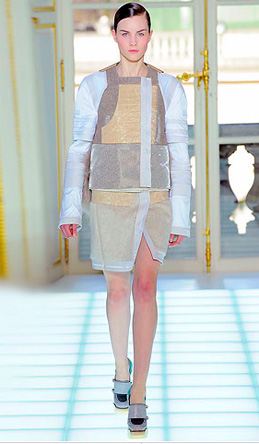 The thought process in creating a collection that is so concise, thought provoking and futuristic must be exhausting!
But, apparently, this is an innate ability that Nicholas Ghesquiere possesses and showcases with ease.
Essentially, while viewing the collection, the attempt for me to digest all of the idiosyncratic components of each look was a feat in itself.
Of course, I wasn't able to…(And being a fashionista that harbors a "HAWK EYE" and is a quick study, this was a surprise, but there were soooo many wonderful elements to consider…) : – )
Nevertheless, the syncing of color, fabric and textiles (shoes included) deserve a standing ovation. Everybody knows that I love a POP of color, a tinge of luminosity, anything that is pushing the envelope and exhibits an inkling of panache.
I consider the collection avant – garde, modernistic, innovative and  most importantly, wearable.
He did it again!!! LOVE!!!