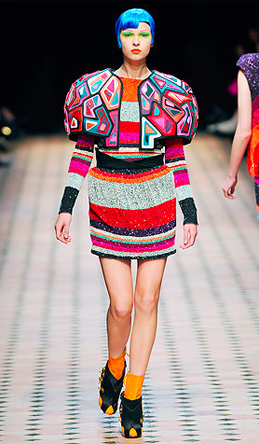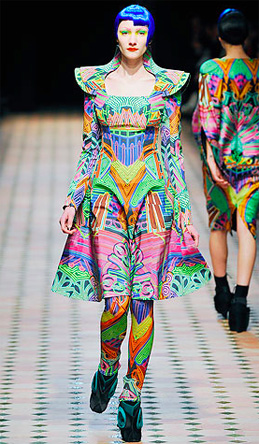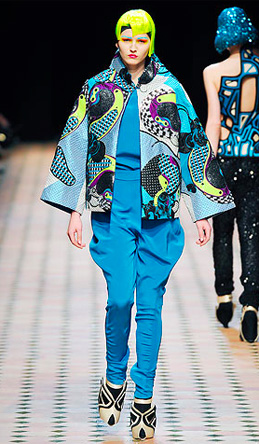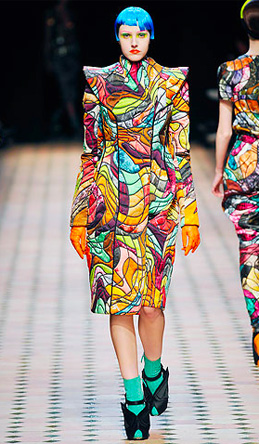 The Manish Arora show looks absolutely out of this world….LITERALLY.
Think Cirque de Soleil with an Art Deco twist. Don't get me wrong…I like it!
Design wise,  it's out of the box, colorful (which I love) and fashion forward.
The majority of pieces are fleeced with beading which boggles the mind…My mind anyway… (just think how long the piece took to full completion). WOW!!!
Personally, I can't wait until a concept hits my desk so I can make that call to their PR rep and pull for a fashion spread.
Mmmmm. FUN!!!