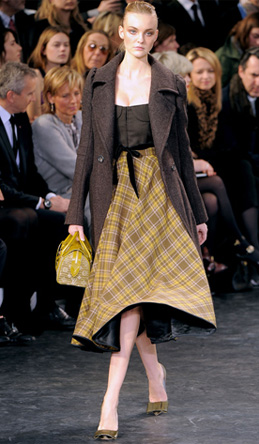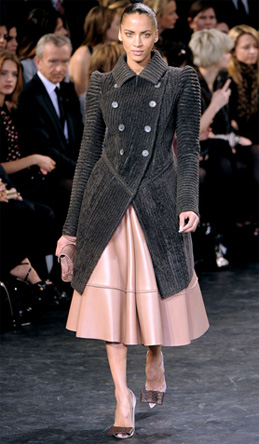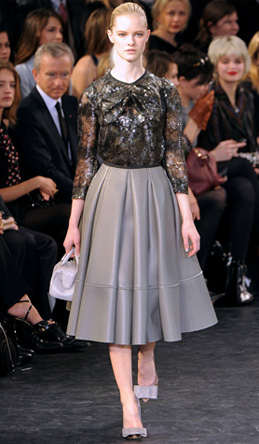 Marc Jacobs has officially reintroduced an old era to the new one.
Partaking in the current Louis Vuitton collection will confirm that he is definitely channeling the fifties and sixties.
The circle skirts, voluptuous bust lines, super cinched waists and pointy pumps endowed with mammoth,"flat as a flounder" bows, which I LOVE!!! : – )
I can't wait to tell my mother…She abhors anything that loops back into the fashion pool. Her words, "I don't get excited over that…I've been there." I don't know why, but it hits a nerve every time…
But, I digress…Where was I???
Yes, all Louis Vuitton collections have a plethora of bright moments and this collection does not disappoint. My moments? The yellow crocodile bag, the dark grey fabric handbag trimmed in brown ostrich leather, the monogram Speedy bag appliqued with burned velvet and the shoes (of course)…(Dossier Dibs List for sure…)
Uh – Oh!!!….You noticed huh?!?
Okay…Okay…I admit it.
My name is Cat Baker and I'm a "BAG – AHOLIC". Don't worry, I'm working on it. : )