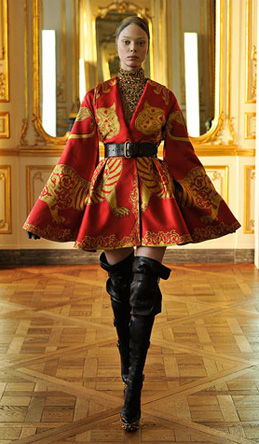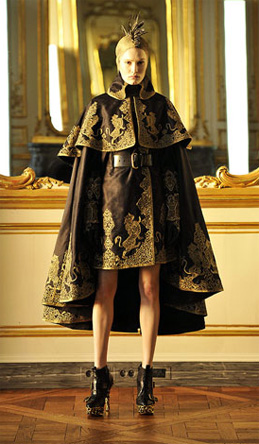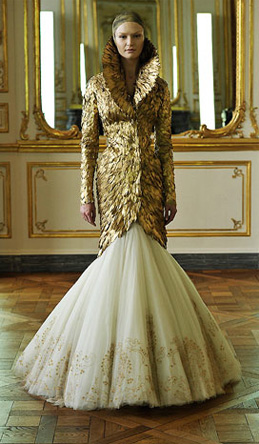 The Alexander McQueen presentation was somber compared to the previous productions presented in past collections, which was not a surprise due to the circumstances.
Unfortunately, there were only a total of  sixteen looks, but the craftmanship for all is simply breathtaking. Each creation contains precise lines, beautiful ornate fabrics and unique elements that made Mr. McQueen world renowned.
An unprecedented passion for ornamentation characterized this collection, intricately embroidered cloaks, elaborate jacquard textiles and as a finale, a dress composed of gold feathers with a severe high crowning collar and a myriad of layers adorned in gold embroidered trim.
DECADENT.
I'm truly saddened by the death of Alexander McQueen…No, I didn't know him personally, but I was inspired by his gift. He will truly be missed.