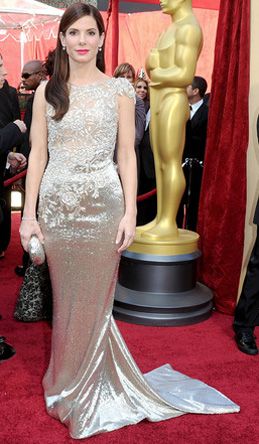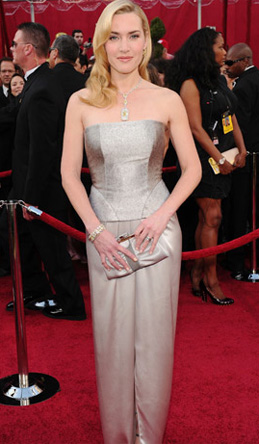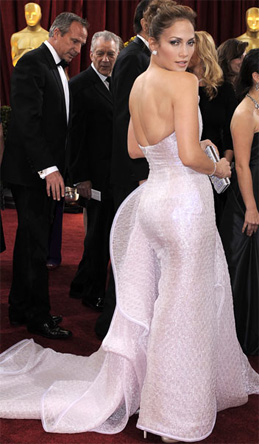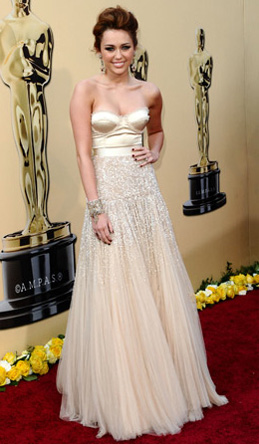 Sandra Bullock: MARCHESA…Enchanting. Slinky…Sexy…Sandra…This dress looked beautiful on Ms. Bullock.
Kate Winslet: YVES ST. LAURENT…Austere, minimal, simple, straightforward GLAMOUR!!!
Jennifer Lopez: ARMANI PRIVE…It's been well documented that the last few events have been HUGE missteps for Ms. Lopez (i.e., New Year's Eve/ Grammy Awards), but this time she was back to form with this gorgeous Armani gown.
Miley Cyrus: JENNY PACKHAM…Usually Miley Cyrus is a mess when it comes to fashion. Sorry…I just had to admit it. But to her credit, she's only a teenager, so it's excused…This time though, she just looks wonderful. The dress fits like a glove, her hair and makeup…PERFECT. I was so happy to FINALLY see her fashion potential.