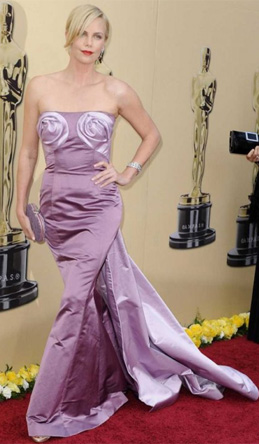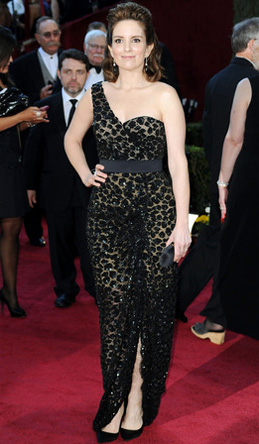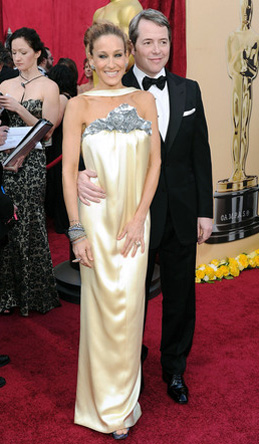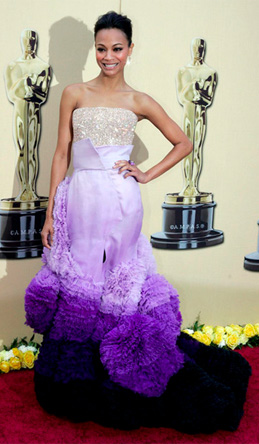 With all things there are good and bad….Well, unfortunately, the 2010 Oscar Red Carpet saw a few fashion faux pas on Hollywood's biggest night.
Charlize Theron: CHRISTIAN DIOR…The dress was clearly not a good choice for the evening. The lilac color did not coincide with her skin tone (she looked very washed out) and the rosettes were a distraction…and NOT a good one. When it comes to red carpet events, she usually pushes the envelope a bit, but I don't think it worked this time.
SJP: CHANEL HAUTE COUTURE…Listen…Everybody LOVES Chanel, but it doesn't work for all body frames ALL the time. Don't get me wrong, it's a gorgeous piece, but on Ms. Parker, it looked ill fitted. I'm a fan of SJP's fashion and she's always spot on (well maybe not that one time), but other than that…It was bound to happen once…
On another note…What was up with her hair? The back was soooo perfect and the top was a mess…ODD.
Tina Fey: MICHAEL KORS…This look threw me off because she looked extremely uncomfortable. And then, she was missing a strap. I know it was designed this way, but it looked unfinished. Not cute.
Zoe Saldana: GIVENCHY HAUTE COUTURE…I LOVE Ms. Saldana and she usually hits it out of the park when it comes to fashion. This time though, the problem was not the dress it was with her choice. The gown is BEAUTIFUL, but it is too much dress for her stature (5'7″). To pull this look off the you would have to be at least 3 inches taller with a minimum 3 inch killer heel to REALLY show off the train…