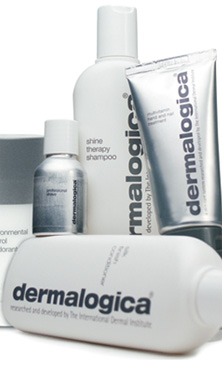 The first time I heard about Dermalogica I was on set styling Jada Pinkett Smith.
Her skin is sooooo flawless and at the time I just had to know about her daily regimen….Well, she said Dermalogica WAS her regimen and that weekend I went to their store and stocked up.
That was a couple years back and I have to say…It's a skin saver!!! LOVE the Dermal Clay Cleanser!!! I don't know if she still uses the product, but it's done wonders for me…Thanks JADA!!!