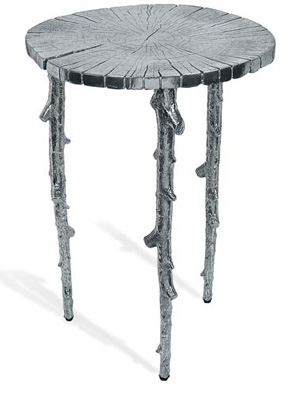 I came across this table while walking through Bloomingdales and was blown away. Anyone that knows me is well aware that I love ANYTHING in a platinum or silver finish and this stopped me in my tracks.

Eco – friendly with a twist…LOVE!!!

MICHAEL ARAM – Enchanting Forest Table… The Forest Leaf Collection takes its inspiration from the intricacies of form and texture found in foliage from around the world.

A slice of the tree trunk held up by natural cast twigs in polished aluminum.