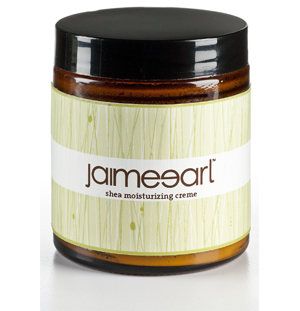 The look, fluffy and light as air, (reminiscent of cool whip). The scent,  fragrant and refreshing grapefruit.
The Jaime Earl cream is addictive!!! Believe me, if my husband asks for more, it must be a hit…He LOVES it. : )
Jaime Earl shea moisturizing creme is an intense face and body moisturizer. A unique blend of therapeutic sea buckthorn oil and moisture retaining shea butter, this sumptuous and rich compound immediately relieves minor irritations for all skin types and protects dry, cracked and irritated skin.
INDULGE…You won't regret it…