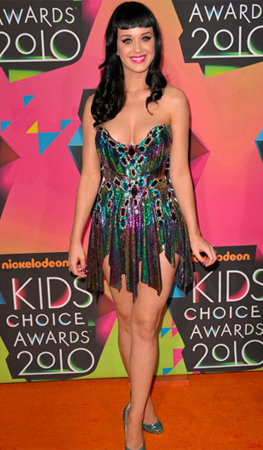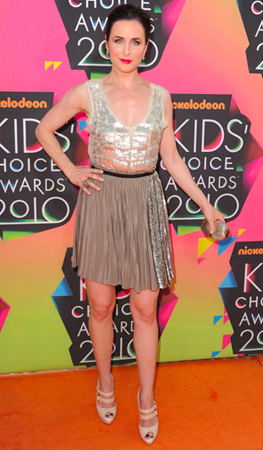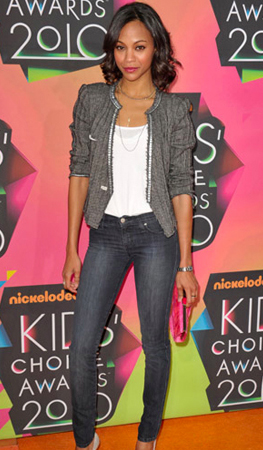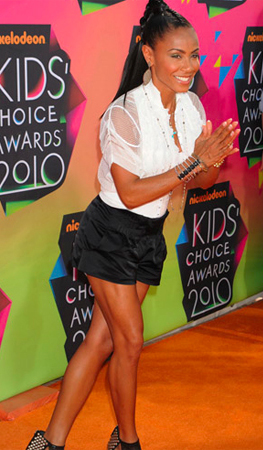 At the Kids' Choice Awards yesterday, there were several celebrities on the red carpet that approached it with common sense and others who just obviously had their events mixed up.
Case in point, Katy Perry…No. Her outfit is sooooo inappropriate!!! Grammy's maybe, KIDS' Choice Awards…NO! And, Danielle Bisutti's ensemble is not so much kid inappropriate, but more a case of unsuitable for the event. The Emmy's (Daytime) would be a better fit for this look…well…maybe not…
Now, when I think of an awards show that's focused on kids, fun and slime, the first thing that comes to mind is comfort. (Jeans, sun dress, shorts, etc.)
Minus the 4″ heels….Jada Pinkett Smith and Zoe Saldana hit it right on the nose. CUTE!!!