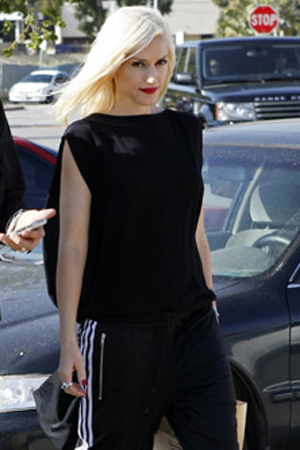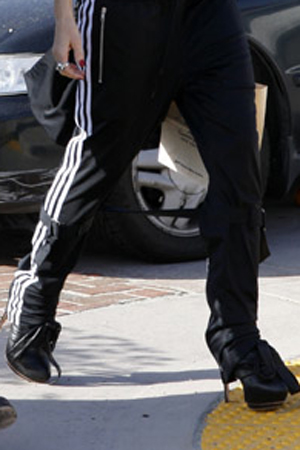 Gwen Stefani was spotted in Los Angeles looking laid back and comfortable in a tank and Adidas track pants as if she was strolling to the gym for a quick workout.
But, keep scanning, her five (5) inch heels confirm that she's definitely NOT going to run on the treadmill or take a ZUMBA class…
Understated with a twist…Cool!!!