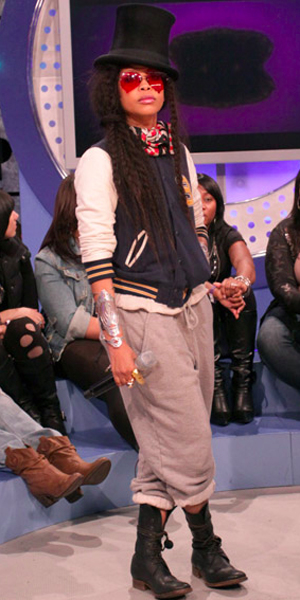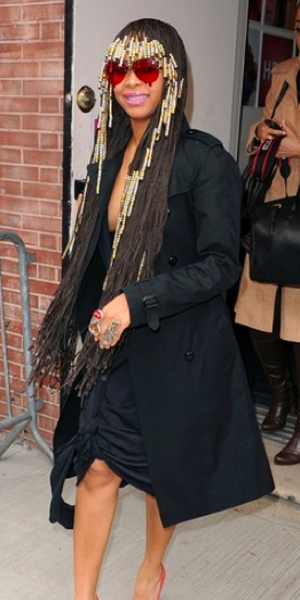 For the past week, Erykah Badu has been hitting the media circuit promoting her new album "AMERYKAH Part II" and in true Baduizm style has caused a fashion stir.
Yes, everyone is now WELL aware of her strip tease in the infamous "Window Seat" video, but I'm speaking of her chameleon like skills when it comes to altering her style dressed NOT undressed…
Granted, all of the looks weren't stellar in her appearances (Jimmy Fallon), but I do like the "Denise Huxtable" Cosby show / Different World feel in the look above, I love detail, so for me, the Heather Huey top hat and the boots (reminiscent of J. Varvatos) complete the look.
In the second image, the fashion statement for the day is her hair (braids & beads). Other's have compared it to Rick James, but I think she was channeling Stevie Wonder. After all, who did it first?
Yes…Stevie.