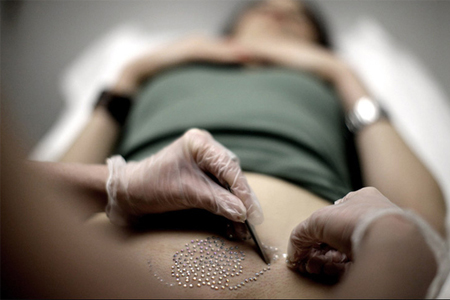 Yes…VAJAZZLE!!!
I thought that a Brazilian wax was pushing the envelope…But to take it a little further and bedazzle your vajayjay / vagina / love zone,etc.? Regardless of what you may call it this is kind of interesting…a bit eccentric…but…Interesting.
I have no idea who thinks of these things, but apparently, it's a service that's been done for years and is now as popular as ever!!!
The Swarovski crystals applied have a life span of 5 days. And the cost? The initial fee is $115.00 and with personalization and size of the crystals it can balloon to the low to mid 200's…But usually, the fee DOES NOT include the Brazilian wax, which is a necessity. So make sure you tack that on the total…
Is it worth it? Well, that probably depends on your partner's reaction.
Hmmm…RISQUÉ!!!