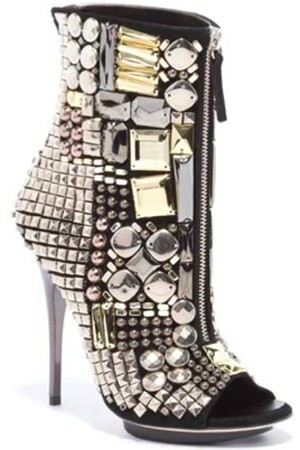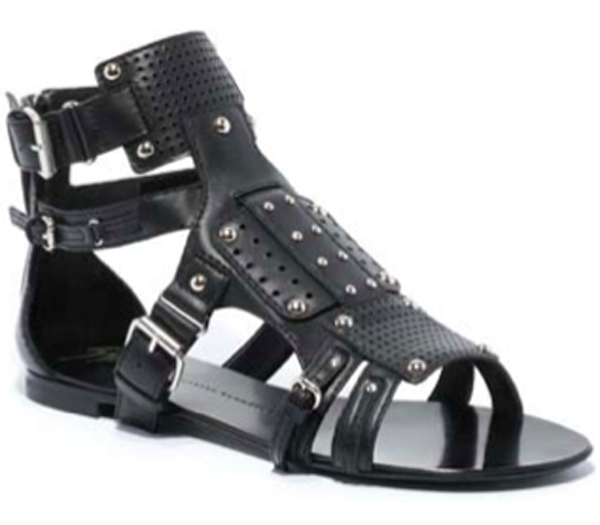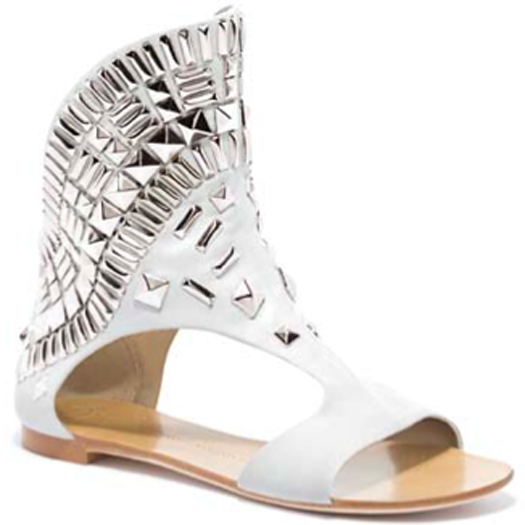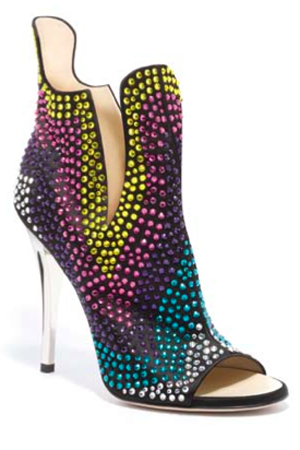 All fashionistas familiar with the Giuseppe Zanotti brand are waiting desperately for the Spring / Summer 2010 collection to be delivered to their favorite boutiques to pick up the must have FAB footwear addition for the season.
The S/S 2010 looks DO NOT disappoint!!! The Zanotti name is synonymous with pushing the proverbial envelope and adding a bit of fastidious flare to their creations. This season, they have satisfied the hip shoe cravings of the fashion forward sect. From the rockers and divas to the grunge clique. (yes…the fashion grunge collective are still in effect) : – )
You'll find that they have integrated gladiators and super chic pumps with details of intricately designed crystals, buckles, studs, zippers and precious stones.
Their celebrity following? Beyonce, Kylie Minogue, Mary J. Blige, Charlize Theron, Penelope Cruz, Alicia Keys, Fergie and the list goes on and on and on…
LOVE!!!