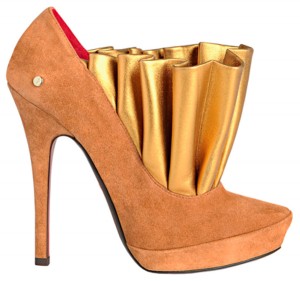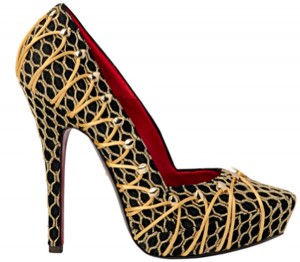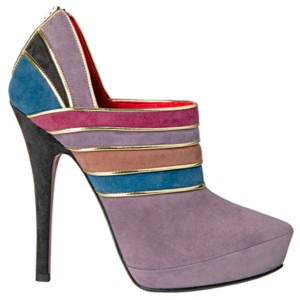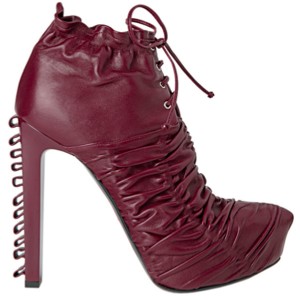 The Cesare Paciotti F / W 2010 collection is inundated with enticing details that are so convincingly FAB.
The details?
Suede multi – color booties in gem tone hues trimmed with gold piping…
Ankle boots that contain ruche elements resembling waves of leather…
Pumps that display leather folds that open like the tail of a peacock at the crown of the foot…
Corset pumps…Need I say more?
And the design components continue, varying in complexity and intricacy with each creation.
I've pulled from Cesare Paciotti for various projects (both publication and celebrity appearances) for years and they always push the envelope a little more. Either with the fabrication or the shoe design in general.
Vying for attention like all the other glamour girls? Stop them in their tracks when you sashay (YES…SASHAY!!!) through the door in your Paciotti's…They won't know what hit them!!! : – )