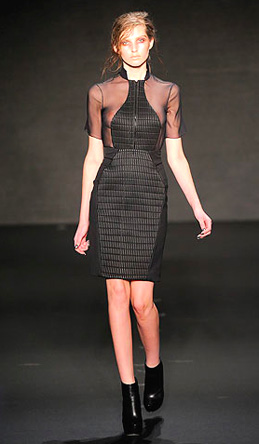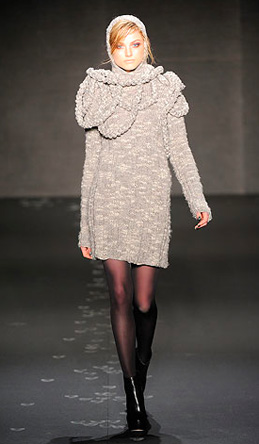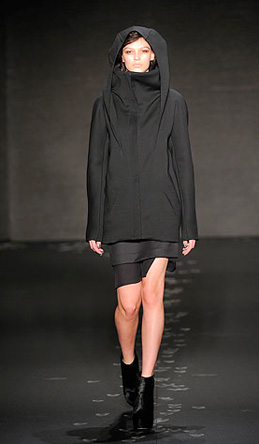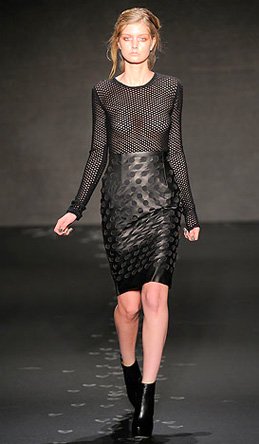 The duo team of Cushnie & Ochs have created a collection that has taunted my young, chic, bad girl side.
Sprinkled with wool, leather & blended fabrics it satisfied all facets of my Fall collection fantasy. Of course, included in my illusion…and the collection, is the detail of quilted frocks, perforated leather, peek – a – boo fabrics and the cranium ensconced hooded sweaters & cocoon coats. No need for scarves here…Which means one less thing to keep track of….LOVE!!!
Of course, as in most collections, there were a few things that I would not wear. But, essentially, it is MODERNE et CHIC.