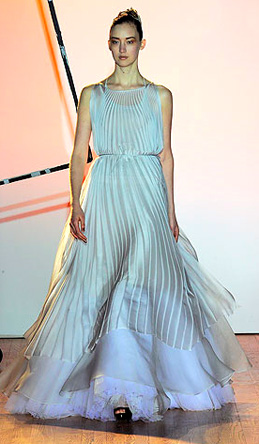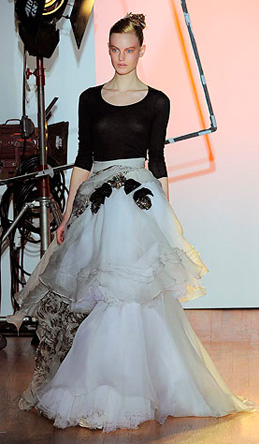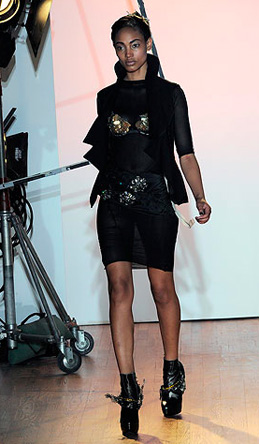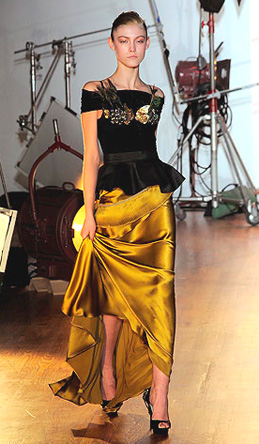 Toni…Toni…Toni… PLEASE stop trying to coerce me to throw on some silk tulle or organza and take off running down the street! (NOTE: my trail of whispy fabric trailing behind me!!! In my daydream I'm moving in slow motion.(Get the picture?)
Yes, from the first time that I pulled a few of his pieces from Factory PR (Thanks Saba & Kevin), I KNEW he was on to FAB!!!
His technique and fabrication is wonderful. I definitely see gowns that will surely be on the red carpet.
In addition, he pushed the envelope by including bold embellishment and statement attire that Rihanna, Lady GaGa, etc. can unequivocally ROCK!!!