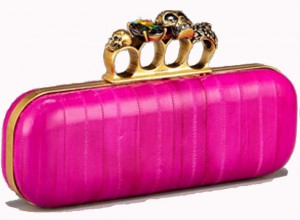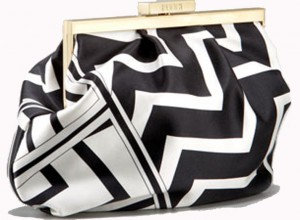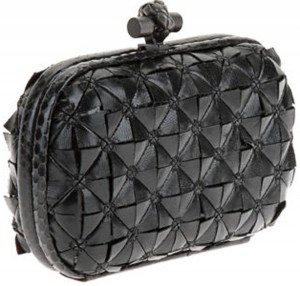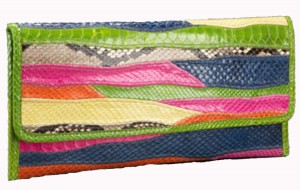 I LOVE a clutch bag, large enough for your necessities (phone, lip gloss, etc.) and small enough to tote without being a hassle when carrying…
If the bag has "PERSONALITY" (i.e., gem embellishment, intricate textile or a combination of the two…) and compliments your fashion ensemble, you'll be the epitome of FAB!!!
My favorites for the Spring?
ALEXANDER MCQUEEN – Eel Brass Knuckles Clutch   www.alexandermcqueen.com
PUCCI – ZigZag Clutch   www.emiliopucci.com
BOTTEGA VENETA – Knot Capreto Ayers Clutch   www.bottegaveneta.com
CARLOS FALCHI – Patchwork Python Clutch   www.carlosfalchidesign.com