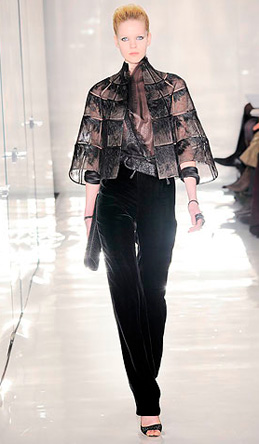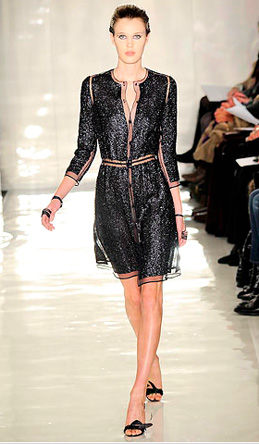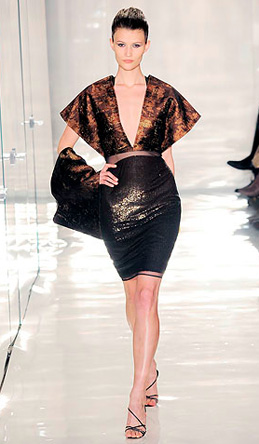 BEAUTIFUL!!! There's no other way to describe the Chado Ralph Rucci presentation. We all know that his attention to detail is IMPECCABLE and it was showcased with notable elements.
The thought process that goes into each piece would be exhausting to the average human being, but it seems that Mr. Rucci creates with ease.
The collection is a meticulous, awe – inspiring delicacy. The fabrics alone, fowl (guinea) feathers, taffeta, tulle, silk moire, sable, horsehair, mink, fox….Need I say more?
Not to mention the fabrication and structure (I.E., swatches, splicing, asymmetrical panels and the lists goes on and on)…..
Couture at it's best. BRAVO!!!!