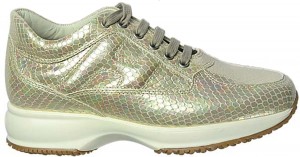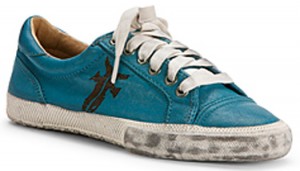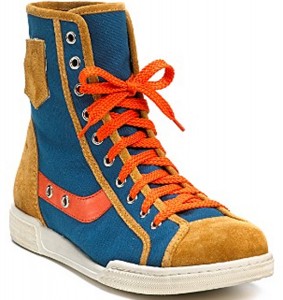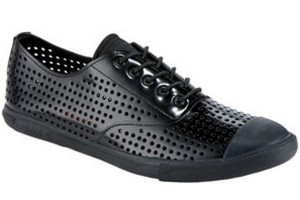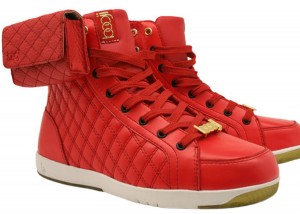 At one time, there were only a handful of sneaker designers to choose from (i.e., Adidas / Nike / Puma / Converse).
But recently, other mainstream designers have thrown there laces in the ring and gave chase to the notable sneaker industry. With the inclusion of the proverbial "SALVO" that has been hurled into the fray comes new textures, fabrications and prints.
My picks are a mix of old, new, well known and unknown (well, until now : – )…Enjoy!!!
HOGAN – Gold Snakeskin –  www.raffaello-network.com
ADIDAS – Fafi X – www.adidas.com
FRYE – Kira Low – www.thefryecompany.com
MARC by MARC JACOBS – High Top Lace Up – www.marcjacobs.com

PRADA – Prada Perforated – www.prada.com
BOOJI – Regal One – www.boojihouse.com