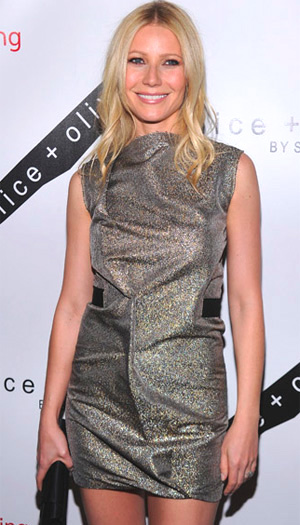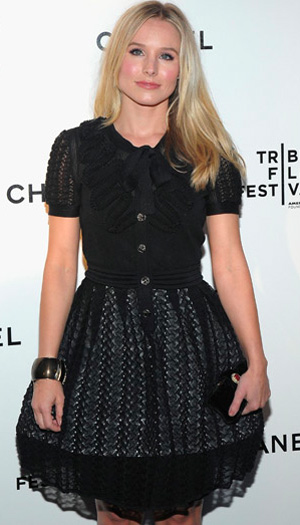 Although they attended separate events, they both managed to display equally horrendous fashion faux pas moments…from head to toe.
KRISTEN BELL – (Veronica Mars / Heroes / When In Rome) It's unfortunate but true, just because you're wearing CHANEL doesn't mean that it's an "I'm automatically FAB because of my TAG" evening.
There was no "AAAHHH!!! THAT'S BEAUTIFUL" moment here. She usually looks cute, but this time she looks like she just walked off the set of the "The Sound of Music", very homely. When you have a dress that is simple with no "bells" (excuse the pun) and whistles, accessories should be added to accentuate and brighten. The gold cuff actually makes the dress even more boring and the clutch is non – existent….See, you didn't even notice that she was carrying a handbag…Did you??? : )
LOVE as an actress…Disliked this look on her.
GWYNETH PALTROW – (Se7en / Shakespeare In Love / Iron Man 1 & 2) Regarding GP (Gwyneth Paltrow) fashion, for me, she never really hits it out of the park. She's always glamorous, but there's never a double – take to note an "OOOHHH" reaction. Consequently, this time, I did have that knee jerk moment, but not in a good way. Wearing the Victoria Beckham collection, GP looked unkempt and disheveled. The dress looked homemade and NOT in a good way and let's not get into her choice of shoes…
In fashion, she's usually consistent, this time is was surprising disappointment.
And, what's the story behind the drab hair styles???
Luckily, they'll have numerous occasions to bounce back and improve on the red carpet looks.