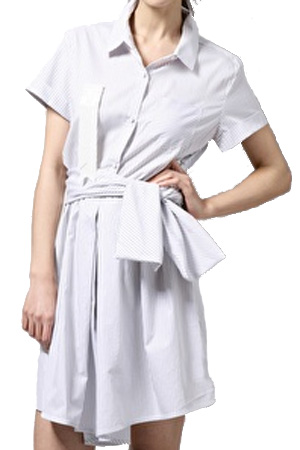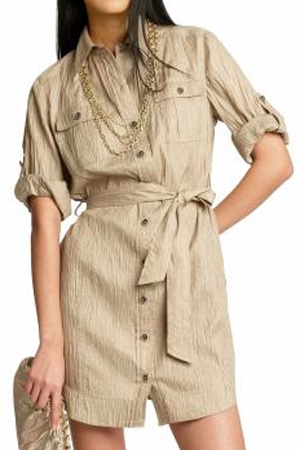 I've always been a fan of the shirt dress…no nonsense attire that's perfect for running errands, window shopping or Sunday brunch.
While searching for the ultimate piece for the Spring / Summer season, I found several that caught my eye and was surprised (both pleasantly and shockingly) at the sliding scale of the price point.
Regardless of the amount, my picks would look FAB in the Hamptons, Malibu, SOHO or MV (Martha's Vineyard).
RICHARD NICOLL – Adorable…The cotton grey and white striped cap sleeve dress embellished with a white ribbon and attached belt is a nice addition to your wardrobe. It can be yours for a cool $975.00.
BANANA REPUBLIC – How cute!!! Crinkled fabric, button-front, chest pockets, roll-up sleeves with a sash belt.  All this for $120.00.
For either, all you need is a snazzy bag and shoe to complete the look. Have FUN!!!