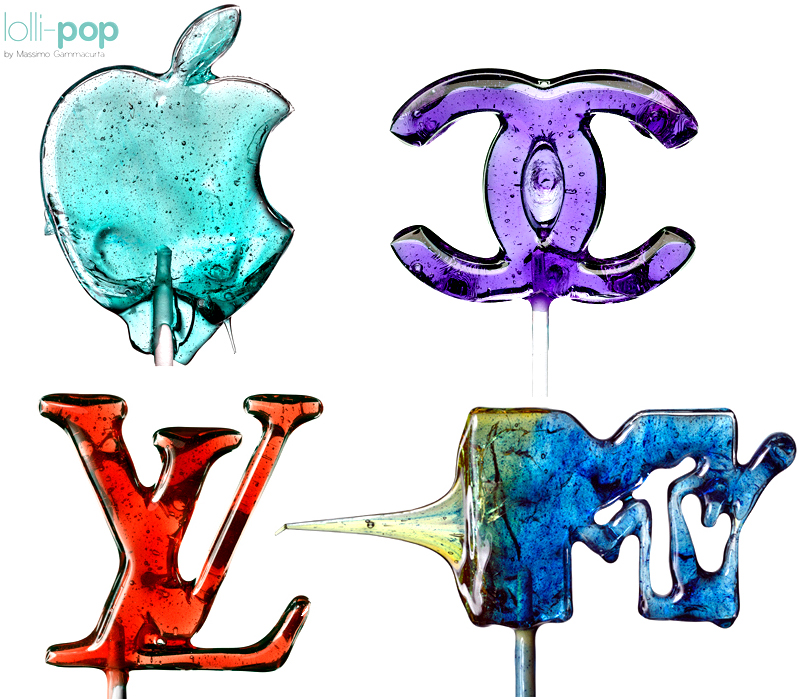 If you are a "SUCKER" (excuse the pun : -)…I mean a FANatic for artists that push the envelope and create unique and unbelievably cool works, then you MUST pick up the "LOLLI-POP" coffee table book created by photographer Massimo Gammacurta.
Massimo is an award winning photographer known for thinking out of the box and has proven time and time again that he can deliver. Last year he contacted me regarding a test project that he wanted to shoot from a zany idea that he dreamed up…He asked if I would collaborate with him to create lollipops with popular brands. Hmmmm…Interesting.
From our history of working together, I knew it would be MOMENTOUS…But, I had NO idea it would turn into a bestselling coffee table book, solo gallery exhibition in Paris and accolades from the famous brands featured…
Massimo…You did it again!!! FAVOLOSO.