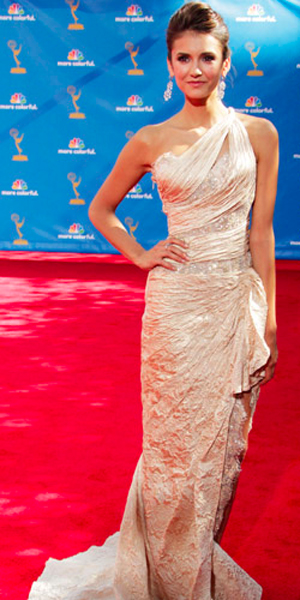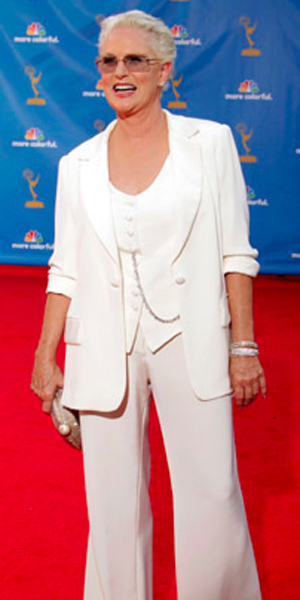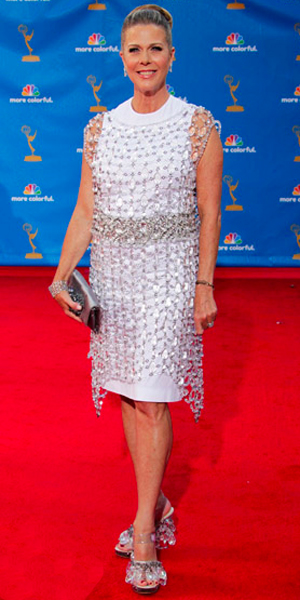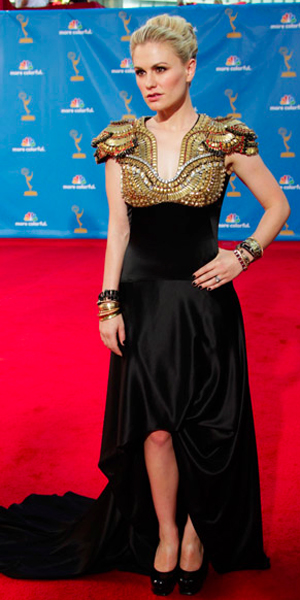 Well, the red carpet fashion for the 2010 Emmy Awards was a course of following protocol…Nothing too over the top, nothing too horrible. But, like all celebrity events, some hit the mark and some couldn't find it.
A couple of my favorites was:
NINA DOBREV of Vampire Diaries. She looked AMAZING in her Zuhair Murad gown. The dress was draped beautifully!!!
SHARON GLESS of Burn Notice, was so cool in her three piece tuxedo. It was a refreshing change from the bevy of gowns that we're use to seeing on the red carpet.
A few looks also made the "UH – OH" list:
RITA WILSON, actress/producer and wife of Tom Hanks, made a HUGE fashion faux pas with her Prada ensemble…The dress? Okay…but the shoes AND the dress?..The rule of ALL rules applies to this look…"LESS IS MORE".
ANNA PAQUIN of True Blood, missed the mark…It is obviously not as bad as Rita Wilson, but it is still not on target. Fine, it's Alexander McQueen (R.I.P.), but just because it's FAB on the runway, doesn't mean that it works on the red carpet or more importantly, on EVERYBODY. The "MATADOR" shoulders and weird draping in the front, not to mention the pile of fabric on the ground…One word. WRONG.