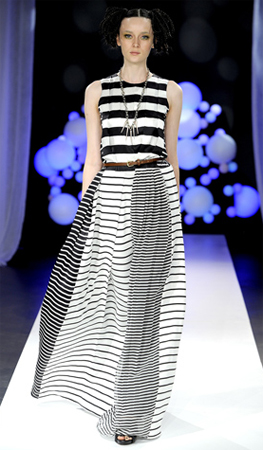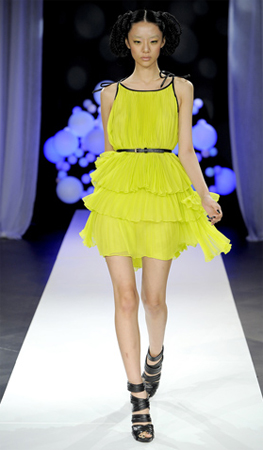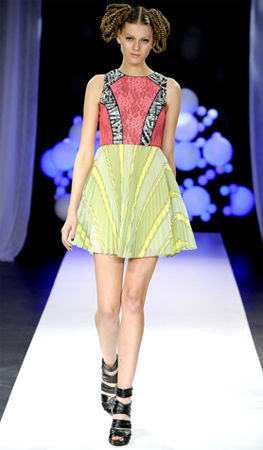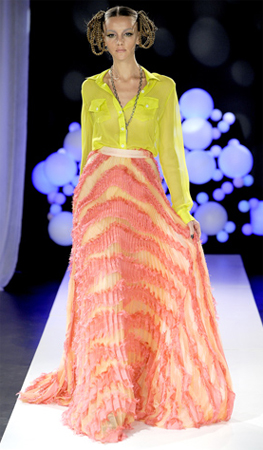 PRINTS…PRINTS…PRINTS…Most were there and they (horizontal, chevron, convoluted along with many others) dominated the BENSONI presentation.
Accompanying the line variations were flirty looks that "POPPED" with neon colors. The details in the collection were notable. (pleated mini – skirts/strips of lace/acid washed jean fabrics, etc.)
Cute…Frisky…Au Courant…
The starlets will LOVE it!!!