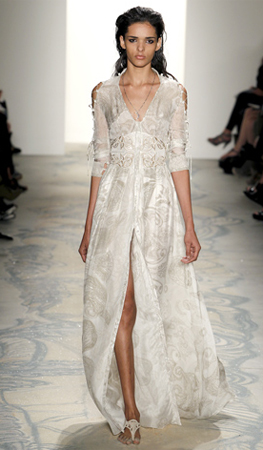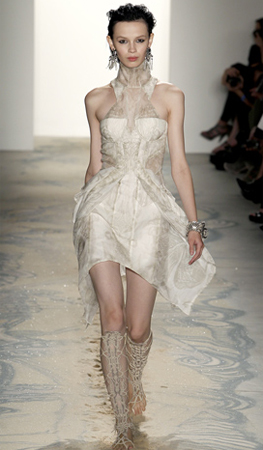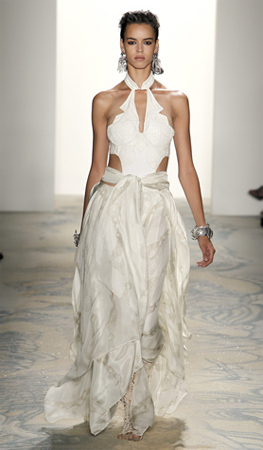 Models donning looks reminiscent of "Lorna" from the "One Million Years B.C." (Raquel Welch) classic, intertwined (excuse the pun) with macrame from the "Flower Power" era made for a beautiful presentation.
The macrame, a detail that is developing into a signature for Jen Kao is intricate with a flair of sophistication. (LOVED the shoes/sandals!!!)
Silk skirts and dresses floated and elaborate construction perfected the show…
Again, BEAUTIFUL!!!