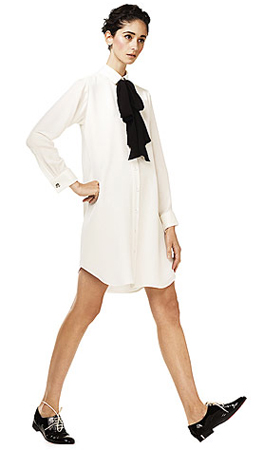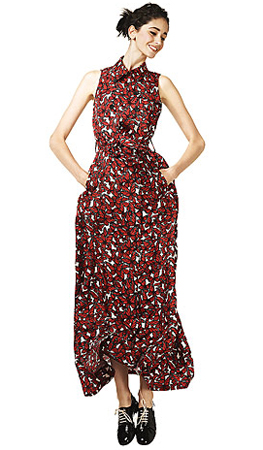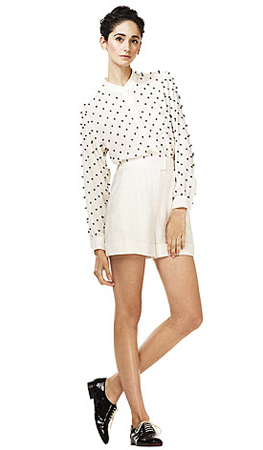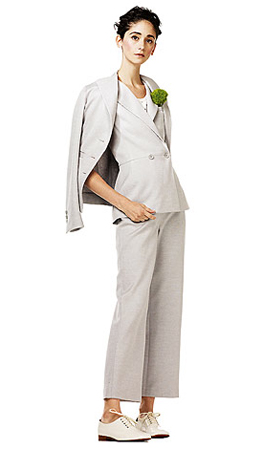 How do I summarize the new Lyn Devon collection?  "ANNIE HALL" Returns!!! (Diane Keaton – 1977)
The classics dripping in charming idiosyncrasies with whiffs of male testosterone, but gusts of female hormones.
Case in point, the 3 – d polka dot blouse embellished with black pearls or the shirt dress with french cuffs and mammoth bow tie.
If the reverse metrosexual look is not your cup of tea, the belted double breasted sleeveless dress or the long printed frock with pockets and belted (of course), will certainly pique your interest.
Dainty with an edge…Hmmm.