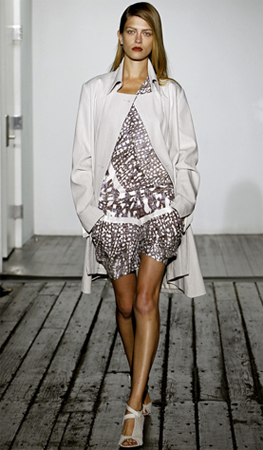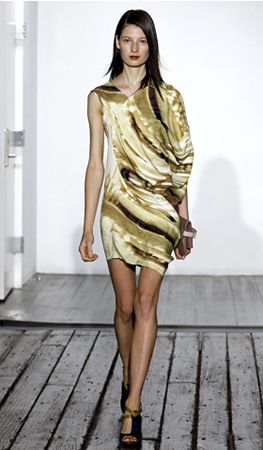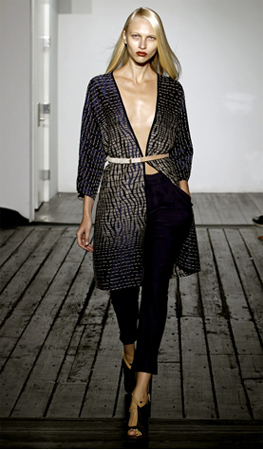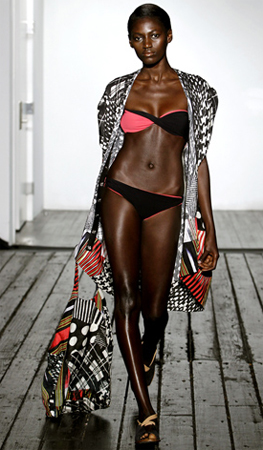 Anyone familiar with Maria Cornejo's past collections understands that she has an extreme eye for detail…Technically speaking, an architect of apparel.
Falling into step with the new season, this collection does not disappoint. The draping of dresses, construction of jackets, slacks, etc. is phenomenal.
Then, as an added bonus, the various prints implemented (a revamped tie – dye, 60's mod, marbled, etc.) brought the collection full circle.
With a growing fan base, myself included, I can't wait to see the Fall collection!!!

ZERO + MARIA CORNEJO