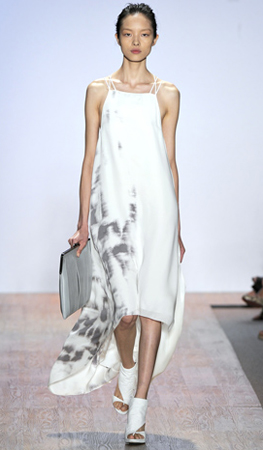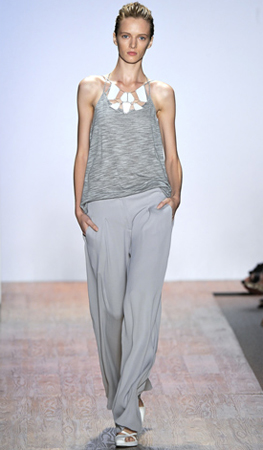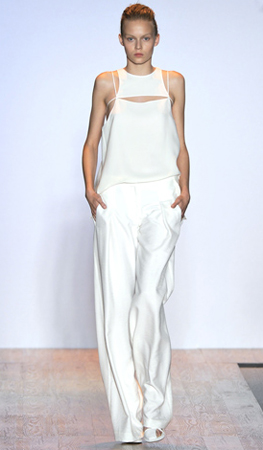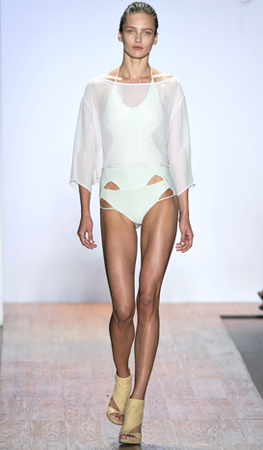 Simplistic, Quiescent, Serene…Just a few thoughts that came to mind while watching the Max Azria presentation.
The fluid fabric trousers, shirts and dresses evoked a feeling of ocean breeze…I don't know why, but it made me reminisce about my last vacation.
Now, when a collection can take you to another place "Mentally"…That is a GREAT sign!!!
The muted color palette (grey /creme /white / seafoam green) was understated but made a statement. The collection in itself is a marvel, razor thin straps, strategically placed scores here and there…
No bells and whistles, just straight forward, in your face STYLE.