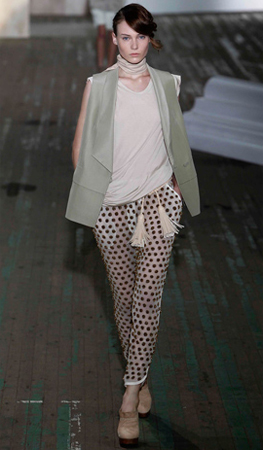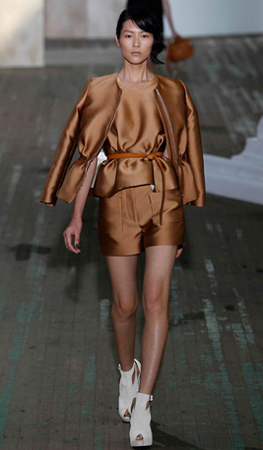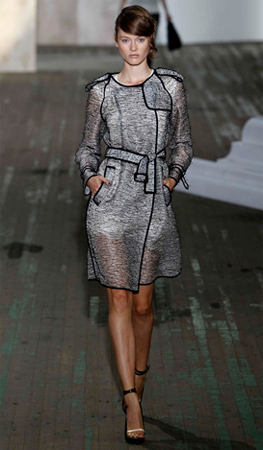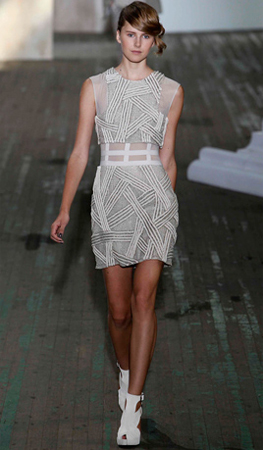 Phillip Lim has hit his stride with this collection…
I LOVED the diaphanous polka dots slacks and patterned raincoat trimmed in black. All the looks touted an air of refinement.
Although the presentation was mostly achromatic, it was delightful to partake in the designers vision of layering and mixing fabrications. Brilliant!!!
3.1 PHILLIP LIM