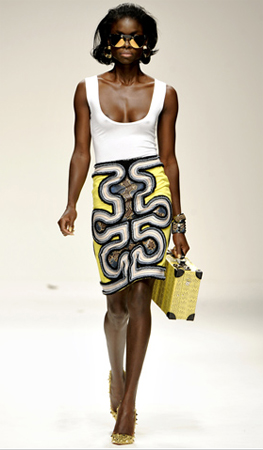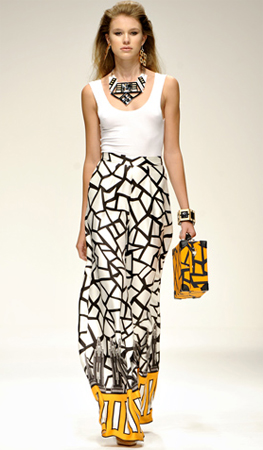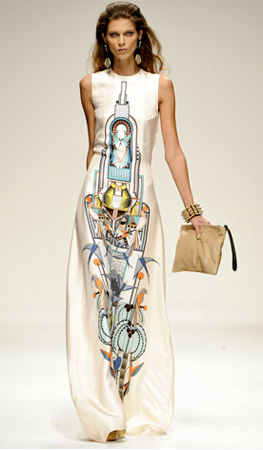 This season may be known as the "PRINT RENAISSANCE" period because so many designers are showcasing their print prowess on the catwalk.
To ensure that she was not overlooked or outplayed, Holly Fulton presented a lovely collection immersed in Art Deco imagery that featured bold graphics (clothing AND accessories) from head to toe (LOVED the jewelry).
The laser cut yellow frock was wonderful, not to mention the graphic pencil skirts and UNBELIEVABLE wide leg trousers. Mmmm!!!