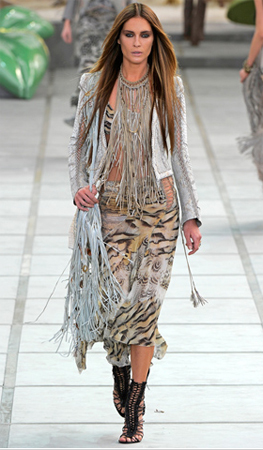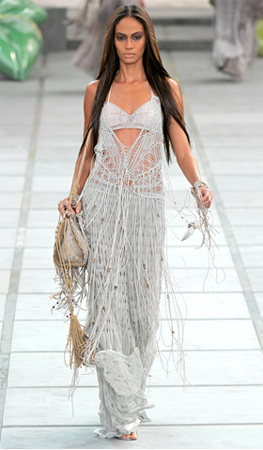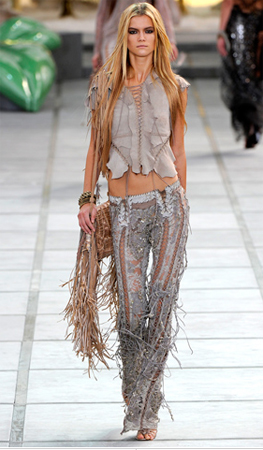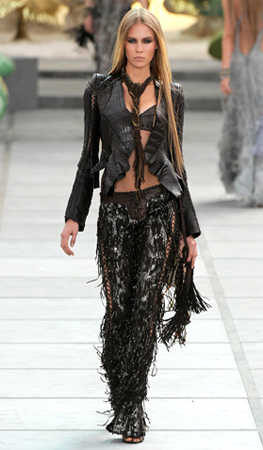 The "ROCKER" collection presented by Roberto Cavalli was a fringe fanatics fantasy!!!
Fabrics ranged from crocodile to python and all were adorned with a plethora of beads, crystals and sequins. On top of all of that, the pants/tops, etc. were painstakingly woven into the frabjous creations that must have taken FOREVER to complete.
And yes…We LOVE fringe!!! : – )
Prints…Python AND Painstaking???