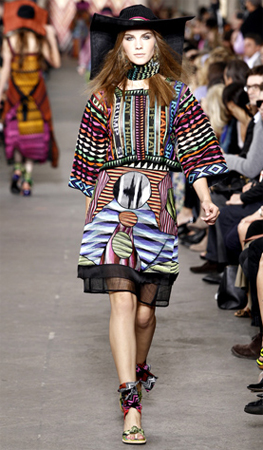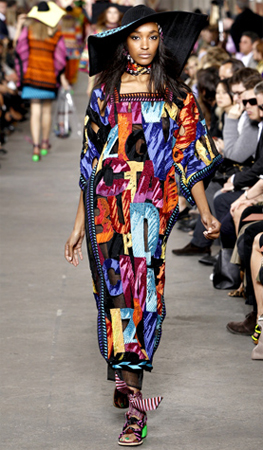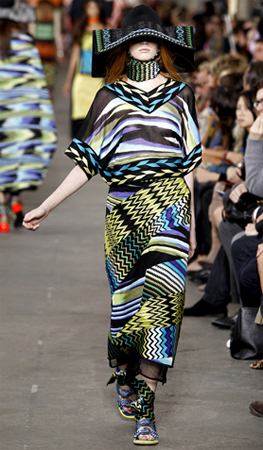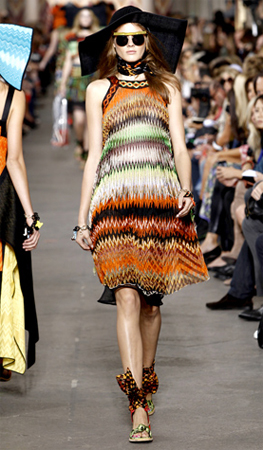 Vibrant color, Intricate patterns, Attention to detail…These are all vignettes of work that design house, Missoni generates every season…
In the 2011 S/S collection, the tradition of revamping everyday knitwear continued with a BANG!!!
The theme was a cross cultural experience. I noted distinct traits from the veins of Africa, Mexico and Asia, whether it be in the construction of the garment or the print.
Missoni NEVER disappoints!!!