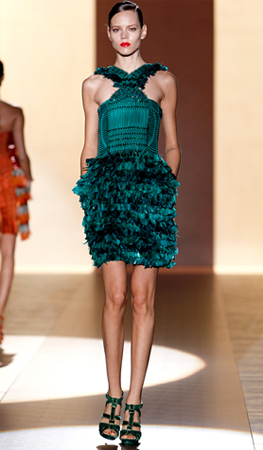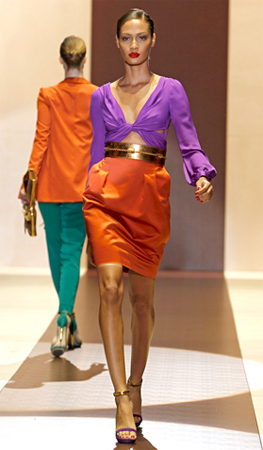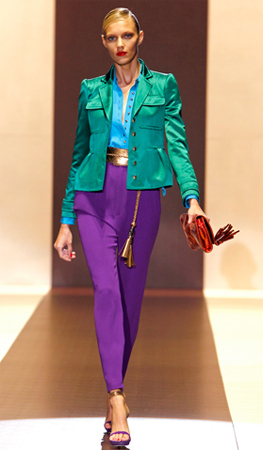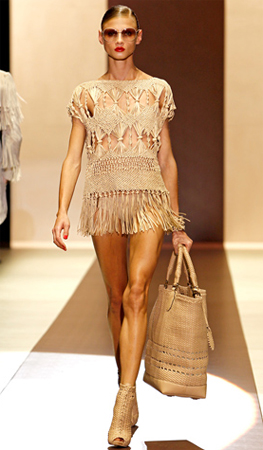 Frida Giannini, the designer, pulled out all the punches for the vibrant S/S 2011 Gucci collection.
Vivid bursts of color opened the show and was drizzled throughout the presentation…
What other creations earmarked the collection??? Intricately woven dresses and tops detailed with fringe, feathers, etc… Jackets made of various fabrics amplified with gold finishes, embroidery or beautifully studded…And don't even get me started on the accessories!!!
One word describes it…SEXY…For work AND play…