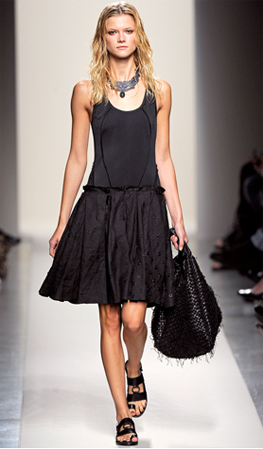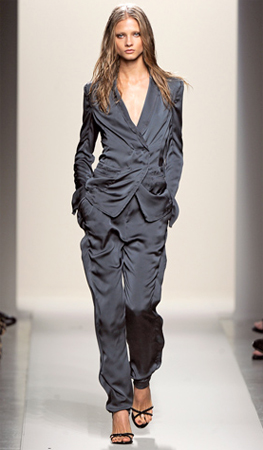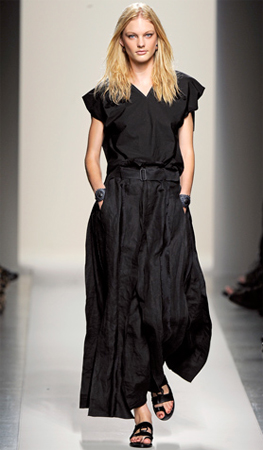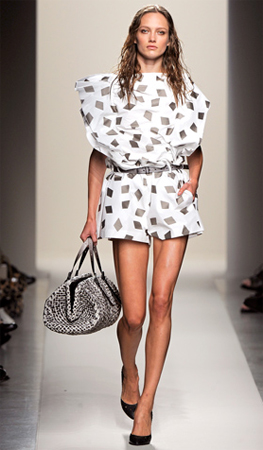 The assemblage of looks for the Bottega Veneta collection chronicles the fruition of "complex simplicity"…
The conformed creations, be it the drop waist dress, sinuous suiting or paperbag short ensemble showcases the integrity of the look. But the intricacy brandish the elaborate workmanship.
And let's not even talk about the bags!!! LOVE.
Complex Simplicity…