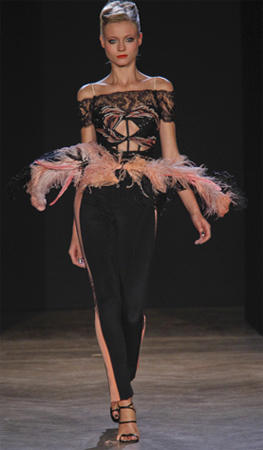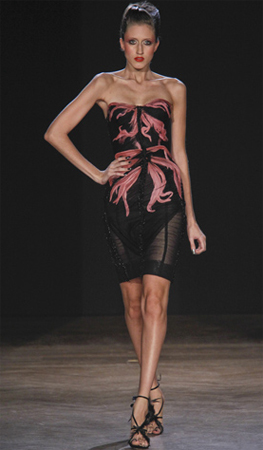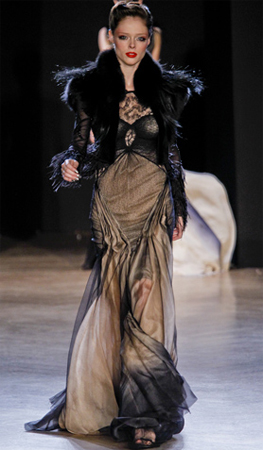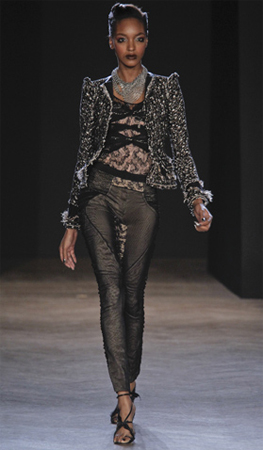 For Zac Posen's first Paris extravaganza, he chose to pay homage to the phantasmal French boudoir.
Lace, Feathers and Fur were the pillar of the collection, peppered with tweed and skin baring fabrications. Feathers suspend from various parts of the body (shoulders, hips, arms, etc.) and cleverly placed niches provide the seductive variable the fantasy represents.
Overall, the collection was an upstanding first outing in La Ville-Lumière (City of Lights)…BRAVO!!!