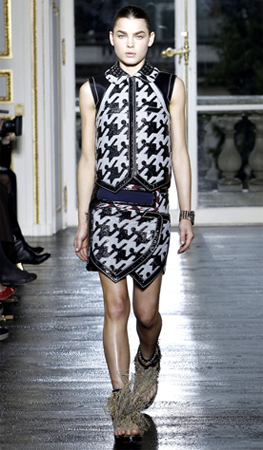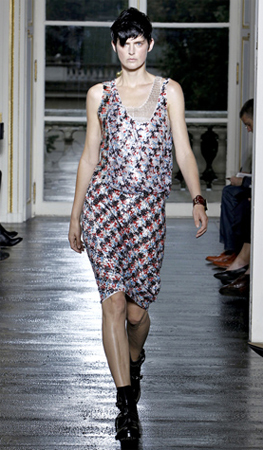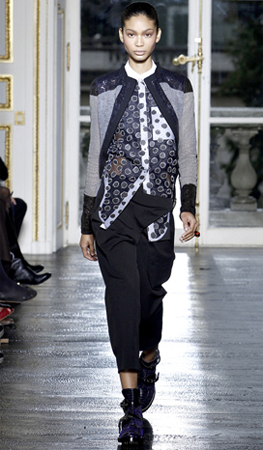 Nicolas Ghesquière presented a show that was 50% "PUNK" and 50% "ROCK"…What's the end result?
SUCCESS!!!
Behemoth graphic garb, leather jackets, slim mid – calf slacks…All looks that could walk right off the runway and onto the street…
Let's face it…At the end of the day/year, what's the reason for all the fashion frenzy? MONEY…The clothes will sell.
A fact that will make retailers and customers VERY happy!!!