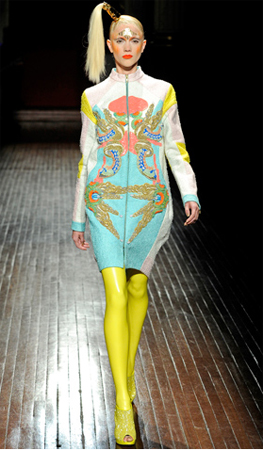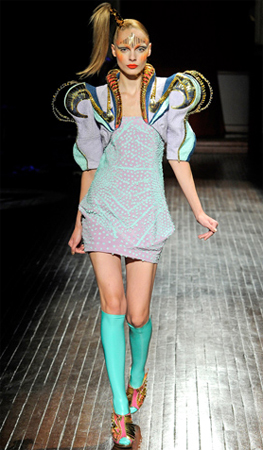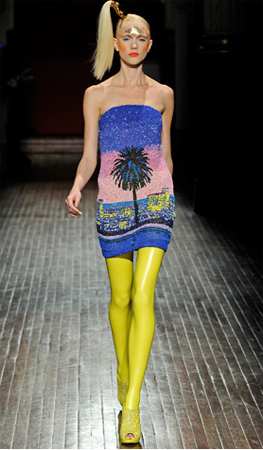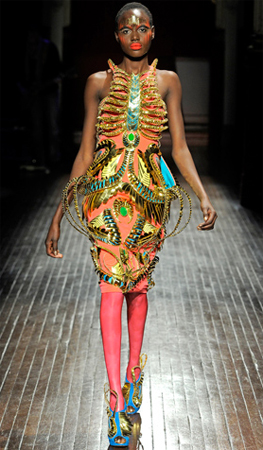 In the Manish Arora F/W 2010 presentation, he made it clear where his design visualization travels…FAR.
Similar to that collection, the S/S 2011 show is as eclectic, kaleidoscopic and vivid!!!
Embellishment is the operative word…Whether you refer to it as baubles, doodads, appliqués or trimming, it was ALL there. Suspended from the shoulders, wrapped around calfs, hips and chest, it was NOT to be missed.
He also included looks that could be worn during your daily routine, halter dresses and intricately detailed coat dresses are my favorites.
Entertaining and chock full of wit…We LOVE it all!!!