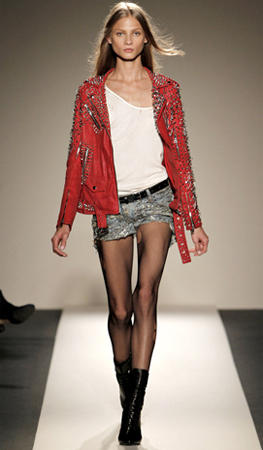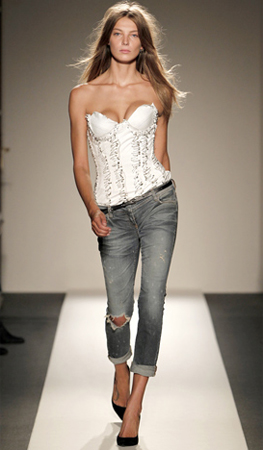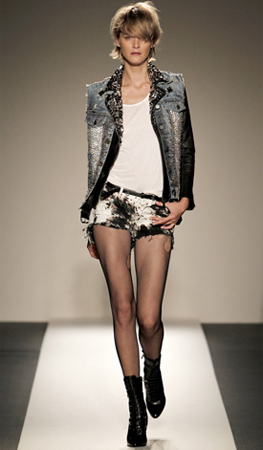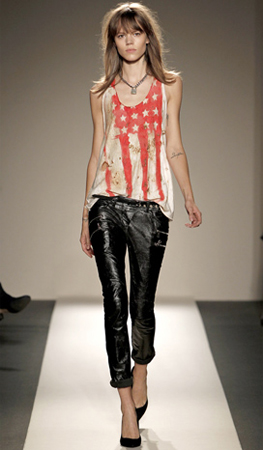 Deconstruction to the Nth degree!!!
Shirts riddled with mud, hot pants and jeans marred with holes, tears and spotted with bleach. If it was a form of damage, it was included in the presentation.
After viewing show upon show of design perfection, (in some form or fashion), the disassembly was a welcome sight. My must have item??? The studded jacket (red leather/ jean/ vest…It doesn't matter). ; – )
Rocker Chic…HAUTE!!!