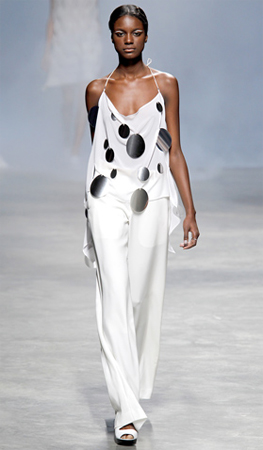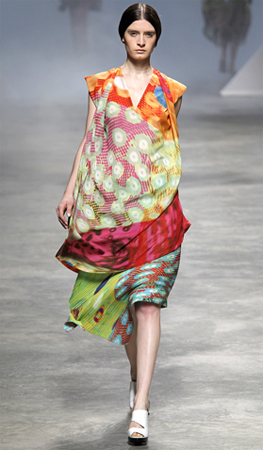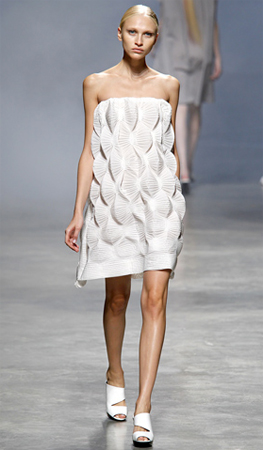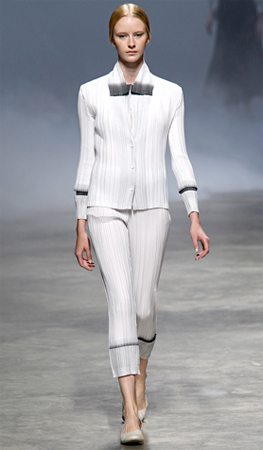 I've always adored Issey Miyake's "Pleats Please" collection and loved the ensembles that were included in this presentation…
Each look exhibits distinct minute details. The most noticeable? FABRIC…Fluttering as if translucent and weightless, which, ironically, makes the clothes look full of life.
As usual, a gorgeous array of textiles…The origami halter dress is divine and the construction of the multi-color frock is extraordinary.
Breathtaking…