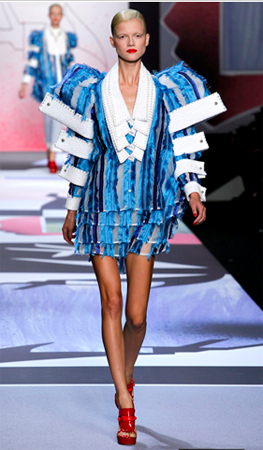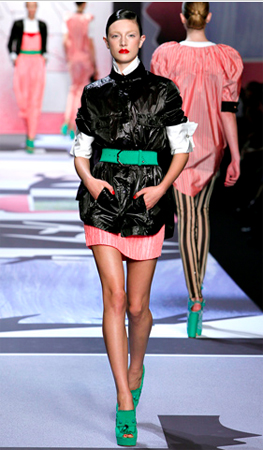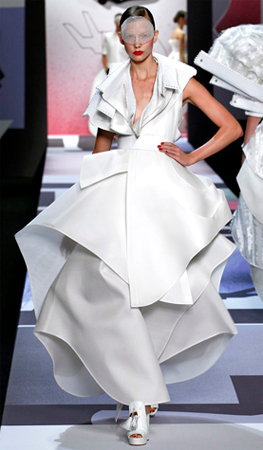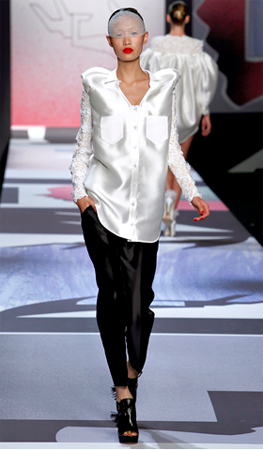 Who else would look in their closet and get inspiration from a man's dress shirt???
Design team Viktor & Rolf, that's who…French cuff shirt dresses, the inclusion of lacy fabrics in shirts and dresses, etc.
And then there were the wedding dresses…ABSOLUTELY fabulous!!! There are a couple, but the one that took my breath away was made of shirt tales, one short sleeve and multiple collars (see image above)…
Melodramatic??? Yes…LOVE!!!