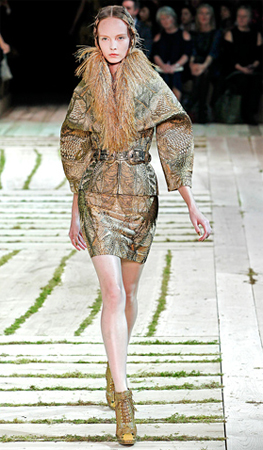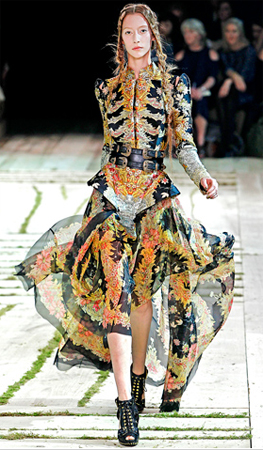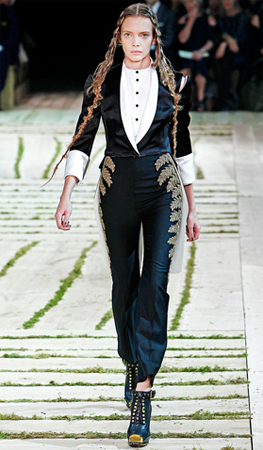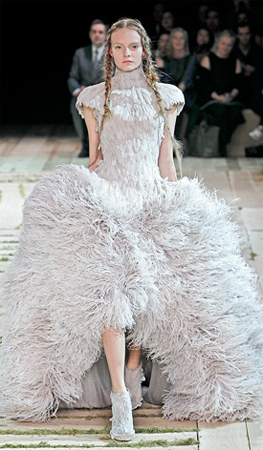 It has to be a daunting undertaking to step into the shoes of one of the most influential visionaries of our time and produce a show that is expected to be as groundbreaking as every other collection that has graced the McQueen runway…
It's still hard to believe that Mr. McQueen is no longer here, but his design team, headed by Sarah Burton, presented a show that was just as poignant as any of the previous seasons.
The mind that creates the expertise and ingenuity to produce such astonishing garb must be an exhausted one…Dresses, skirts, bodices, etc. engineered from feathers, diaphanous fabrics drenched in pattern and on and on and on…
Exquisite…Frabjous…Magnificent!!!