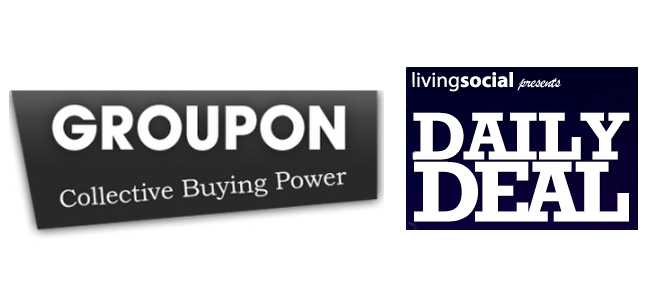 Have you jumped on the bandwagon yet??? Unfortunately, the purchase of Sunday newspapers have another reason for their possible fade into oblivion…Online "Lifestyle" COUPONS!!!
Yes, we're aware of all the supermarket coupon sites (couponmom.com/ couponpages.com/ thegrocerygame.com, etc.), but these sites are different. The pure premise of offering DEEP discounts from any and every service…
Case in point, one of my friends relayed that she purchased her Christmas tree from the Groupon site. Along with half price, she also gets delivery AND set up services!!! Can you beat that??? I think not…
But, it gets better, the variety of coupons are unlimited!!! From dance classes, facials and fresh produce to museums, sports games and botox. The deals run the full gamut. What a FANTASTIC idea…DON'T MISS OUT!!!