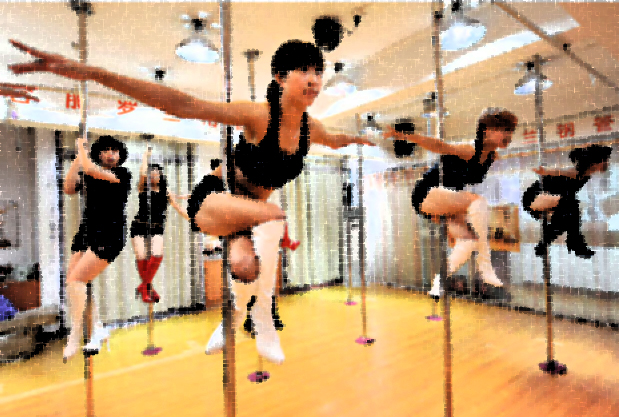 Want to get in shape??? Well, as you know, there are various ways…Personal trainer, ZUMBA, aerobics class or mass minutes on the elliptical…Ugghhh!!!
Luckily, there's an alternative, BODY GROOVE. (i.e, pole dance class). Yes…Yes…It's sounds risqué and provocative, but let's indulge for a second…
My FAB friend audited a class and reported that it could easily be deemed an Olympic sport due to the intensity. The morning after, her entire body throbbed from the full workout. Hmmmm…Sounds painful.
Nevertheless…The 2 hour class is a mix of beginners and intermediate students. BEWARE…Bruising will occur (arms and thighs), but the consensus from the regulars confirm that the AMAZING results are worth it!!! And, as they say, NO PAIN…NO GAIN.
Hey, let's face it, we've done other things FAR more painful for beauty. Right???