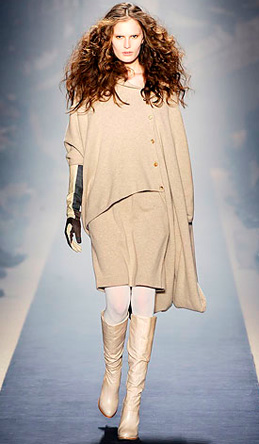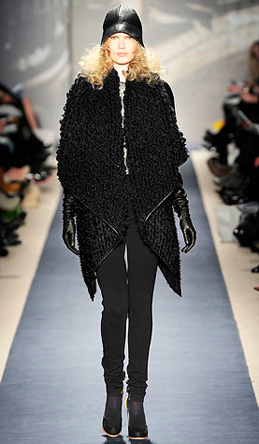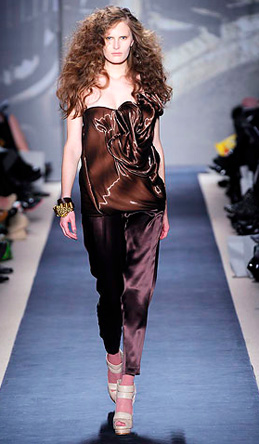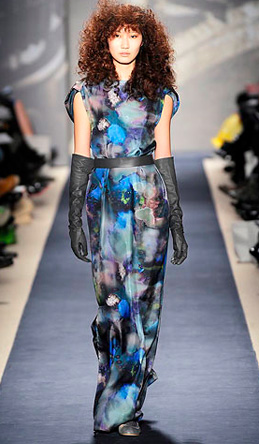 Ports 1961 evoked a sense of being one with nature. The color palette, monochrome & prints, seemed to flow effortlessly.
The construction of the collection meandered between environmental and industrial science, with a the introduction of rubber influences (blouse & coat details).
Personally, I love the draping of the cloak / shawl with crossover button elements, not to mention the wool vest with it's rubber trim. Wonderful!!!!