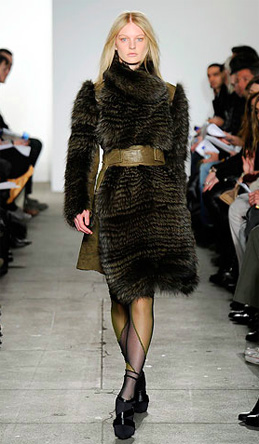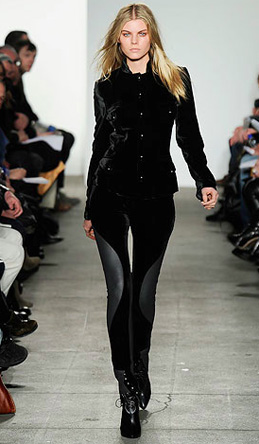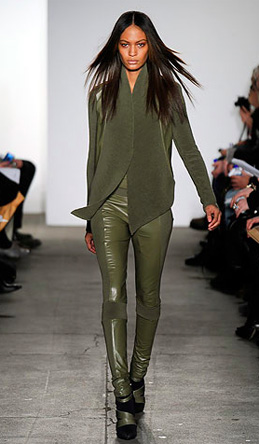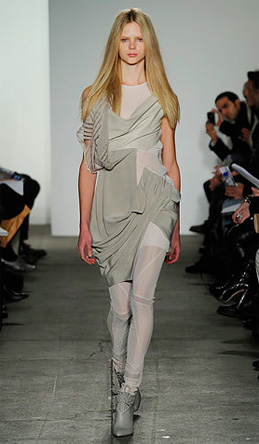 That's right, TITILLATING!!!! The presentation has hints of the military with a twist. The configuration outerwear (coats and jackets, etc.)
I LOVED the details in the fabric and the hosiery / leggings. The mixture of leather, velour, fur and knitwear will definitely be a draw for the hip sector and will increase the Ohne Titel's bottom line.
That's the goal right?? Can't beat that!!!